Martin U. Wissmath B.A., J.D.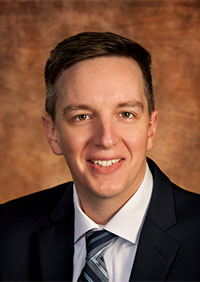 Orangeville Office
Tel: (519) 942-0001 x250
Fax: (519) 942-0300
Email: mwissmath@carters.ca
Toll Free: (877) 942-0001
Martin Wissmath is an associate at Carters Professional Corporation. Called to the Ontario Bar in 2021, Martin joined Carters after finishing his articling year with the firm in 2020-21. In addition to his legal practice, he assists the firm's knowledge management and research division, providing in-depth support for informative publications and client files, covering a range of legal issues in charity and not-for-profit law.
His practice area includes a focus on the developing fields of social enterprise and social finance, as well as corporate and information technology law. Martin provides clients with legal advice and services for their social-purpose business needs, involving for-profit and not-for-profit organizations, online and off-line risk and compliance issues.
Before joining the firm as an associate, Martin spent his articling year writing for Carters' Charity & NFP Law Update as a student-at-law. While assisting the firm's partners with research and document drafting, he also gained experience in the areas of risk-management, privacy, employment and litigation. He brings a passion for problem solving and an ability to integrate information through interrelated fields, offering a comprehensive approach to a client's particular legal challenges, while maintaining a commitment to improve his knowledge and expertise on the leading edge of professional development.
Originally from beautiful British Columbia, Martin now calls Ontario home. He graduated from Osgoode Hall Law School in 2020. In the years prior to entering law school, he enjoyed working as a journalist on staff with local newspapers in Alberta and B.C.
PRACTICE AREAS:
Social Enterprise, Business Law and Research.
EDUCATION:
B.A., University of British Columbia
J.D., Osgoode Hall Law School at York University, 2020
CALLED TO THE BAR:
Ontario Bar, 2021


Publications
Ontario COVID-19 Vaccination Policies: Important Legal Issues for Employers
By Barry W. Kwasniewski, Adriel N. Clayton and Martin U. Wissmath. Charity & NFP Law Bulletin No. 503, September 29, 2021.


Learn more >>>