Jennifer M. Leddy B.A., LL.B.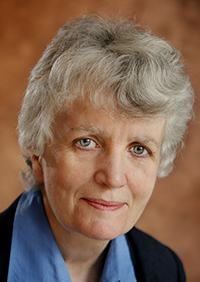 Ottawa Office
Tel: (613) 235-4774 x303
Fax: (613) 235-9838
Email:

jleddy@carters.ca


Toll Free: (866) 388-9596

Orangeville Office
Tel: (519) 942-0001
Fax: (519) 942-0300

Ms. Leddy joined Carters' Ottawa office in 2009, becoming a partner in 2014, to practice charity and not-for-profit law following a distinguished career in both private practice and public policy. After being called to the Ontario Bar in 1974, Jennifer practiced family law as a partner with the Toronto office of Lang Michener LLP until 1985, when she joined the Canadian Conference of Catholic Bishops (CCCB), initially as a member of a multi-disciplinary pastoral team and later as a legal and policy advisor. At the CCCB, she was involved in the development of briefs to Parliamentary Committees and written arguments to the Supreme Court of Canada on a wide variety of social policy issues. In 2005, Jennifer returned to private practice with the Ottawa firm of Vincent Dagenais Gibson until she went to the Charities Directorate of the Canada Revenue Agency in 2008 as part of a one year Interchange program, to work on the proposed "Guidelines on the Meaning of Advancement of Religion as a Charitable Purpose." Ms. Leddy has been recognized as a leading expert in charity and not-for-profit law in Canada by Lexpert.
Ms. Leddy's accomplishments also include being a co-director of the Catholic Organization for Life and Family (COLF) from its establishment in 1996 by the CCCB and Knights of Columbus until 2005; and being a member of the Joint Regulatory Table (JRT), a working group formed under the Voluntary Sector Initiative to study and make recommendations for improving the legislative and regulatory environment in which the voluntary sector operates, from 2000 to 2003. Jennifer is a former Director of St. Patrick's Home in Ottawa, and a former Director of Daybreak Housing in Ottawa.
PRACTICE AREAS:
Charity and Not-for-Profit Law.
EDUCATION:
LL.B., University of Toronto, 1972
B.A. (History & English), University of Saskatchewan, 1969
CALLED TO THE BAR:
Ontario Bar, 1974
LANGUAGES:
English and a working knowledge of French


Publications
FEDERAL BUDGET 2022: Impact on Charities and Not-for-Profits
By Terrance S. Carter, Theresa L.M. Man, Ryan M. Prendergast, Esther Shainblum, Esther S.J. Oh, Jennifer M. Leddy, Sean S. Carter, Adriel N. Clayton and Martin U. Wissmath. Charity & NFP Law Bulletin No. 510, April 8, 2022.


Learn more >>>
Churches and Their Leaders in Ontario Fined for Breaches to Religious Gathering Limits
By Jennifer M. Leddy. Charity and NFP Law Bulletin, May 28, 2021.
Learn more >>>
Archdiocese Found Vicariously Liable in Mount Cashel Sexual Assault Appeal
By Sean S. Carter, Jennifer M. Leddy and Terrance S. Carter. Church Law Bulletin No. 58, August 27, 2020.


Learn more >>>
Ontario Court of Appeal Overturns Finding of Charitable Purpose Trust
By Jennifer M. Leddy, Terrance S. Carter and Adriel N. Clayton, Charity & NFP Law Bulletin No. 473, May 28, 2020.


Learn more >>>
Ontario Court of Appeal Affirms Patients' Right to Effective Referral
By Jennifer M. Leddy. Church Law Bulletin No. 56, May 30, 2019.
Learn more >>>
Full listing of Publications


Speaking Engagements
Essential Charity & Not-for-Profit Law Update
Presented by Jennifer M. Leddy at The 2019 Charity & NFP Law Seminar.
Learn more >>>
The 25th Annual - 2018 Church & Charity Law Seminar
was held on November 8, 2018. The Church & Charity Law Seminar is designed to assist churches and charities in understanding developing trends in the law in order to reduce unnecessary exposure to legal liability.
Learn more >>>
The Ottawa Region 2018 Charity & Not-for-Profit Law Seminar
was held on February 15, 2018. The Ottawa Region Charity & Not-for-Profit Law Seminar is designed to assist charities and not-for-profits in understanding developing trends in the law in order to reduce unnecessary exposure to legal liability.
Learn more >>>
The Ottawa Region Charity & Not-for-Profit Law Seminar
was held on February 16, 2017. The Ottawa Region Charity & Not-for-Profit Law Seminar is designed to assist charities and not-for-profits in understanding developing trends in the law in order to reduce unnecessary exposure to legal liability.
Learn more >>>