Family Law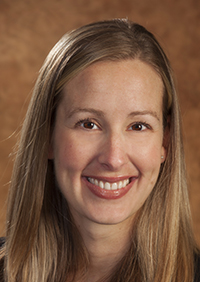 Orangeville Office
Tel: (519) 942-0001 x248
Fax: (519) 942-0300
Email: kmorris@carters.ca
Toll Free: (877) 942-0001
Senior Family Law Clerk
Anne Somerville
asomerville@carters.ca
Ext. 251
Meeting Locations
(by appointment)
Toronto (416) 675-3766
Mississauga (416) 675-3766
Being involved in a family dispute is often one of the most difficult and emotional times in a person's life. Although it may be necessary to attend court when negotiations fail, at Carters Professional Corporation we attempt to reach amicable solutions in order to avoid unnecessary costs associated with the court process and lessen the associated stress for everyone involved. Our family law lawyer and senior law clerk are available to walk you through every stage of the process and answer any questions you might have.
Family law in Ontario is governed by several different statutes, including the federal Divorce Act, and Ontario's Family Law Act, Children's Law Reform Act, and Child and Family Services Act. At Carters, we take the time to explain to you how these statutes apply to your particular situation. Our family law lawyer has experience working with all applicable legislation.
Family law includes issues related to Parenting, Property, Child Support, and Spousal Support. Some of the areas where we can help you include:
Navigating a contested or uncontested divorce;
Negotiating and preparing a Separation Agreement to resolve issues of custody, access, child and spousal support, and property;
Preparing a marriage contract or cohabitation agreement; and
Representation in all levels of Court.

Kristen D. Morris practices family law at Carters Professional Corporation.
For this and more ways that we can help you, please contact us by e-mail at family@carters.ca or by telephone at 519-942-0001 extension. 251.
Related Publications:
Separating from a partner is one of the more stressful and confusing times in a person's life, especially if there are children involved. Not only is separation an emotionally difficult time, it can also be financially stressful as two households must now be supported. There are various methods of resolving family law disputes including negotiation, collaborate family law, mediation, arbitration, and going to court, each with its own pros and cons. This bulletin will seek to analyze the advantages and disadvantages of each method in order to assist you in choosing the option that is most suited to your situation.
On May 2, 2014, the Federal Court of Appeal (the "FCA") released its decision in Canada (Attorney General) v. Johnstone (2014 FCA 110) ("Johnstone") confirming that employers, including charities and not-for-profits, must accommodate employees with legal parental obligations. The Court in Johnstone confirmed that "family status" includes childcare obligations and clarified the test for a duty to accommodate on the ground of family status. On July 17, 2014, this test was adopted by the Alberta Human Rights Tribunal in Clark v Bow Valley College (2014 AHRC 4). Together, these cases underline that employers must consider whether accommodation amounts to undue hardship and make efforts to consider accommodation options.
On July 14, 2014, as part of the 2014 Ontario Budget, "Building Opportunity Securing Our Future", the Minister of Finance introduced the provincial Bill 14, An Act to implement Budget measures and to enact and amend various Acts. On July 24, 2014, Bill 14 received royal assent in the Legislative Assembly of Ontario. Of particular importance to family law are schedules 9, 10, and 22 which resulted in significant amendments to Ontario's child support legislation primarily by establishing processes for calculating or recalculating child support obligations administratively through a child support calculation service established by the Government, rather than going to court, in re-enacted section 39 and new section 39.1 of the Family Law Act.