Employment Law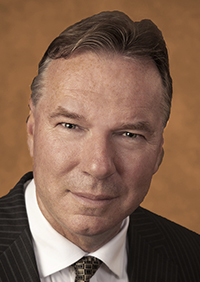 Ottawa Office
Tel: (613) 235-4774 x304
Fax: (613) 235-9838
Email: bwk@carters.ca
Toll Free: (866) 388-9596

Orangeville Office
Tel: (519) 942-0001
Fax: (519) 942-0300

Meeting Locations
(by appointment)
Toronto (416) 675-3766
Mississauga (416) 675-3766
The relationship between an employer and an employee is a vital one that affects the entire work environment. At Carters Professional Corporation, we have experience in representing both employees and employers with a diverse range of employment law matters.
Our employment lawyers can assist with negotiating and drafting employment contracts, preparing workplace policies and procedures, and informing employers of their statutory and common law duties with respect to their employees. There may also be issues with respect to the legal obligations of employers under human rights laws, and our lawyers are able to educate and advise employers about their duties in that regard, and can assist in negotiating a result that achieves our clients' goals.
Our employment lawyers can also assist with issues such as wrongful dismissal claims, negotiating termination packages, human rights complaints, and harassment claims. Our employment lawyers are knowledgeable about the applicable legislation, including the Employment Standards Act, 2000, and Ontario Human Rights Code.
Barry W. Kwasniewski practices employment law at Carters Professional Corporation.
You may contact us by e-mail at bwk@carters.ca or by telephone at 613-235-4774.
Carters has published many bulletins and articles in the area of employment law, including regular monthly articles in our Charity Law Update newsletter. Please see the main publications section of our website for more listings or sign up for our newsletter.

Employment Related Publications
New Ontario Government Makes Major Changes to ESA
By Barry W. Kwasniewski, Charity & NFP Law Bulletin No. 436, November 30, 2018.


Learn more >>>
Managing Cannabis in the Workplace in Ontario
By Barry W. Kwasniewski, Charity & NFP Law Bulletin No. 431, September 27, 2018.
Learn more >>>
Tribunal Rules that Eligibility to Work Permanently in Canada is Discriminatory
By Barry W. Kwasniewski, Charity & NFP Law Bulletin No. 430, September 27, 2018.
Learn more >>>
Court Of Appeal: Termination Clause Excludes Common Law Damages
By Barry W. Kwasniewski, Charity & NFP Law Bulletin No. 427, August 30, 2018.
Learn more >>>
Reduced Employee Benefits After Age 65 Found to be Discriminatory
By Barry W. Kwasniewski, Charity & NFP Law Bulletin No. 424, June 28, 2018.
Learn more >>>
Employer not Liable for Sexual Assault
By Barry W. Kwasniewski, Charity & NFP Law Bulletin No. 423, April 25, 2018.
Learn more >>>
Human Rights Tribunal Awards $75,000 in Damages to Unpaid Intern
By Barry W. Kwasniewski, Charity & NFP Law Bulletin No. 420, April 25, 2018.
Learn more >>>
Court Reviews Common Employer Doctrine
By Barry W. Kwasniewski, Charity & NFP Law Bulletin No. 418, March 29, 2018.
Learn more >>>
Court of Appeal Upholds Common Law Exclusion in Termination Clause
By Barry W. Kwasniewski, Charity & NFP Law Bulletin No. 415, February 26, 2018.
Learn more >>>
Bill 148 Passes Bringing Major Changes to Ontario Employment Legislation
By Barry W. Kwasniewski, Charity & NFP Law Bulletin No. 411, November 30, 2017.
Learn more >>>
Director's Actions Lead To Not-For-Profit's Workplace Discrimination Liability
By Barry W. Kwasniewski, Charity & NFP Law Bulletin No. 410, October 25, 2017.
Learn more >>>
Employer's Right To Require An Independent Medical Examination
By Barry W. Kwasniewski, Charity & NFP Law Bulletin No. 408, September 28, 2017.
Learn more >>>
Ontario Employment Standards Act Changes Proposed
By Barry W. Kwasniewski, Charity & NFP Law Bulletin No. 405, June 28, 2017.
Learn more >>>
Electronic Liability Release Held Enforceable
By Barry W. Kwasniewski, Charity & NFP Law Bulletin No. 404, May 25, 2017.
Learn more >>>
Employee Successfully Sues Employer For Harassment
By Barry W. Kwasniewski, Charity & NFP Law Bulletin No. 402, April 27, 2017.
Learn more >>>
Court Of Appeal Rules Termination Clause Unenforceable
By Barry W. Kwasniewski, Charity & NFP Law Bulletin No. 400, March 29, 2017.
Learn more >>>
OHRC Position on Medical Documentation
OHRC Position on Medical Documentation - Charity Law Bulletin No. 397
Learn more >>>
Charity Must Pay Damages for Breaching OHSA
Charity Must Pay Damages for Breaching OHSA - Charity Law Bulletin No. 393
Learn more >>>
Charity Manager Awarded Twenty Four Months Notice
Charity Manager Awarded Twenty Four Months Notice - Charity Law Bulletin No. 392
Learn more >>>
Workplace Sexual Harrassment Laws Soon To Be in Force
Workplace Sexual Harrassment Laws Soon To Be in Force - Charity Law Bulletin No. 389
Learn more >>>
Full listing of Publications