Privacy Law & Anti-Spam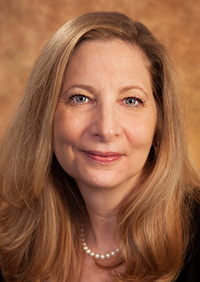 Ottawa Office
Tel: (613) 235-4774 x302
Fax: (613) 235-9838
Email: eshainblum@carters.ca
Toll Free: (866) 388-9596

Orangeville Office
Tel: (519) 942-0001
Fax: (519) 942-0300

Meeting Location
(by appointment)
Toronto (416) 594-1616
Privacy is a top concern for charities, not-for-profits, businesses, and citizens alike. It is important that all organizations take appropriate measures to ensure that the information of their stakeholders is protected. Trust from stakeholders that their information remains secure and private at all times is integral to developing successful business relationships.
Canada has both federal and provincial laws relating to privacy rights. Federally, the Privacy Act covers the personal information-handling practices of federal government departments and agencies, and the Personal Information Protection and Electronic Documents Act ("PIPEDA") sets the ground rules for how private sector organizations collect, use, and disclose personal information in the course of their commercial activities in Canada. Provincial public sectors are governed by their own relevant provincial privacy acts, while in the private sector, some provinces have privacy legislation that is "substantially similar" to PIPEDA, if the relevant act is not "substantially similar" PIPEDA may still apply.
At Carters Professional Corporation, we can work with you to respond to concerns you have involving the privacy of your employees, volunteers, members, and clients, including:
Providing guidance on compliance with Canadian privacy laws;
Providing guidance and developing customized privacy policies that reflect the privacy concerns of your clients;
Developing privacy officer handbooks and appropriate privacy consents;
Counselling on workplace and employee privacy issues; and
Counselling on cross-border data storage and transfer concerns.
Esther Shainblum practices privacy law at Carters Professional Corporation.
You may contact us by e-mail at eshainblum@carters.ca or by telephone at 613-235-4774.
Carters has published many bulletins and articles in the area of privacy law, including frequent articles in our Charity Law Update newsletter. Please see the main publications section of our website for more listings or sign up for our newsletter.
Publications:
By Esther Shainblum, presented at the OBA Institute on February 5, 2019.
Recent developments in privacy law, both globally and in Canada, as well as increasing stakeholder expectations and demands for protection of their personal information, should change how Canadian charities understand and manage their obligations around privacy, transparency and accountability.
By Esther Shainblum, Charity Law Update No. 437, September 30, 2018
There is a growing global emphasis on and regulation of privacy, as well as increasing stakeholder awareness and expectations with respect to how organizations handle their personal information.
By Terrance S. Carter and Colin J. Thurston, Charity Law Update No. 341, May 28, 2014
In our April 2014 Charity Law Update, we reported that the Federal Government introduced Bill S-4, the Digital Privacy Act, in the Senate on April 8, 2014. Bill S-4 has since undergone second reading on May 8, 2014 and is scheduled to be debated by the Standing Committee on Transport and Communications on May 28, 2014. This Charity Law Bulletin expands upon the information on Bill S-4 provided in April 2014 Charity Law Update and provides greater detail about the provisions proposed in Bill S-4 that may affect charities and not-for-profits if it receives Royal Assent and is proclaimed into force.
By Colin J. Thurston, Charity Law Update No. 326, November 27, 2013
On November 15, 2013, the Supreme Court of Canada released its decision in Alberta (Information and Privacy Commissioner) v. United Food and Commercial Workers, Local 401 ("UFCW"), in which the Court determined that the Alberta Personal Information Protection Act (PIPA) violated the right to freedom of expression under section 2(b) of the Canadian Charter of Rights and Freedoms and was therefore unconstitutional. Although the case is specific to the legislation in Alberta, the decision may impact other provincial privacy statutes, as well as the federal Personal Information Protection and Electronic Documents Act, which applies in most provinces, including Ontario.
By Barry W Kwasniewski, Charity Law Update No. 295, November 29, 2012
Do employees have a reasonable expectation of privacy with respect to their personal information stored on workplace computers? This is a complex legal question, affecting the rights of charities and not-for-profits in their capacities as employers. In the recently released Supreme Court of Canada decision R. v. Cole, Canada's highest court affirmed that employees can reasonably expect at least some privacy in the personal information they may generate on their workplace computers. As explained below, the Cole decision arose in relation to a criminal proceeding. As such, the decision does not have direct application to private sector employees, including those of charities and not-for-profits. However, the decision does provide useful insight regarding how courts in Canada may approach the issues of workplace computer privacy.