Michelle E. Baik i.B.B.A., J.D.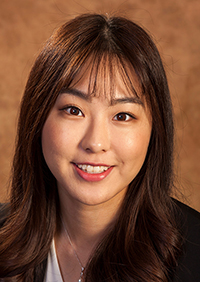 Toronto Office
Tel: (416) 675-3766 ext 282
Fax: (416) 675-3765
Email: mbaik@carters.ca
Toll Free: (877) 942-0001
Tracy Barry
Senior Law Clerk (General Litigation)
Tel: (519) 942-0001 ext 223
Fax: (519) 942-0300
Email: tbarry@carters.ca
Toll Free: (877) 942-0001
Michelle Baik was called to the Ontario Bar in 2015 and joined Carters' Litigation Practice Group in 2017. Michelle has broad experience in civil litigation after having articled and been an associate with a prominent insurance defence boutique law firm in downtown Toronto. She further gained experience working as Legal Counsel for one of the largest banks in Canada.
Michelle has experience in matters relating to tort and first party insurer claims, loss transfer claims, and priority disputes. She appeared before the Financial Services Commission of Ontario (FSCO) and the Licence Appeal Tribunal (LAT). She further gained trial experience and appeared regularly before the Ontario Superior Court of Justice.
Michelle obtained a degree in International Bachelor of Business Administration from the Schulich School of Business, and received her J.D. degree from the University of Windsor. While attending law school, she represented the University of Windsor at the OTLA Moot Competition and volunteered as a Citations Editor for the Windsor Review of Legal and Social Issues. She also worked at a legal clinic where she represented clients before the Social Benefits Tribunal.
PRACTICE AREAS:
General Civil, Commercial and Not-for-Profit Related Litigation, Administrative Law, Insurance Defence Litigation, Loss Transfer Claims, Priority Disputes, and Personal Injury Litigation..
EDUCATION:
i.B.B.A. (Hons), York University, Schulich School of Business
J.D., University of Windsor, Faculty of Law, 2014
CALLED TO THE BAR:
Ontario Bar, 2015