Barry W. Kwasniewski B.B.A., LL.B.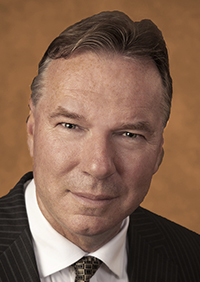 Ottawa Office
Tel: (613) 235-4774 x304
Fax: (613) 235-9838
Email:

bwk@carters.ca


Toll Free: (866) 388-9596

Orangeville Office
Tel: (519) 942-0001
Fax: (519) 942-0300

Toronto (416) 594-1616
Barry Kwasniewski joined Carters in 2008, becoming a partner in 2014, to practice in the areas of employment law, charity related litigation, and risk management. Called to the Ontario Bar in 1990, and after practicing for many years as a litigation lawyer in Ottawa, Barry's focus is now on providing advice to charities and not-for-profits with respect to their employment and legal risk management issues. Barry has developed an expertise in insurance law, and been retained by charities, not-for-profits and law firms to provide legal opinions and advice pertaining to insurance coverage matters.
In addition to his legal experience, Barry has also been involved with a number of charitable and not-for-profit organizations. He is a volunteer lawyer at Reach Canada, an organization that assists people with disabilities with their legal problems.
PRACTICE AREAS:
Employment Law, Charity Related Litigation, Risk Management
EDUCATION:
LL.B., McGill University, 1987
B.B.A., University of Prince Edward Island, 1984
CALLED TO THE BAR:
Ontario Bar, 1990
Professional Affiliations
Reach Canada
County of Carleton Law Association
Ontario Bar Association