JENNIFER J. BROWN B.Sc., LL.B.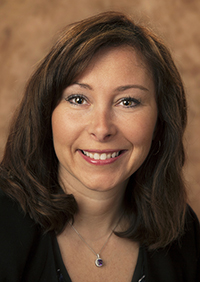 Orangeville Office
Tel: (519) 942-0001 x248
Fax: (519) 942-0300
Email: jbrown@carters.ca
Toll Free: (877) 942-0001
Senior Family Law Clerk
Anne Somerville
asomerville@carters.ca
Ext. 251

Meeting Location
(by appointment)
Toronto (416) 675-3766
Ms. Brown graduated from the University of Toronto with a degree in Psychology and Women's Studies in 1998 and with her Bachelor of Laws from Queen's University in 2001.
Called to the bar in Ontario in 2002, Ms. Brown has experience practising law in both large urban centres and in smaller rural communities. Before establishing her family law practice, Jennifer assisted federally sentenced inmates with the Queen's University Correctional Law Project, created the Summary Legal Advice Project at Orangeville's Family Transition Place and worked for the Consent and Capacity Board.
Ms. Brown practices exclusively in the area of family law, representing clients in both the Ontario Court of Justice and the Superior Court of Justice. Ms. Brown is a past panel member for the Family Responsibility Office and is a current panel lawyer for the Office of the Children's Lawyer.
Ms. Brown is a past board member of the Headwaters Family Visit Centre, Caledon Community Services and the Peel Sexual Assault/Rape Crisis Centre.
PRACTICE AREAS:
Family Law.
EDUCATION:
B.Sc., University of Toronto, 1998
LL.B., Queen's University, 2001
CALLED TO THE BAR:
Ontario Bar, 2002